Canoe tour on the river Recknitz
Canoe rental in Mecklenburg-Vorpommern
---
Experience the Recknitz and the natural landscape along this romantic little river on one of our canoes during your Manor house vacation in one of our holiday apartments.
Since our canoes are approved for up to 4 people, a canoe trip is an absolute must for our outdoors oriented families.
Canoeing is one of the most popular leisure activities in the area - whether as a couple, with family or with friends.
Canoes for its guests and the launch site is only 70 meters from the manor house.
There is hardly a better way to experience the untouched nature around the Ribnitzer Bodden and the river Recknitz. Enjoy the stunning idyllic scenery along this quaint little river. The river Recknitz is navigable by canoe upstream over a length of 55 km. Schloss Pütnitz offers three 4-seater.
Canoe special offer
For bookings between 01/11-21/12 and 06/01-29/04.
Experience the Recknitzauen on our canoes.
Book 4 days or more at manor house Pütnitz and get one of our 4-seater canoes free of charge for a morning from 8:00 a.m. to 12:00 p.m.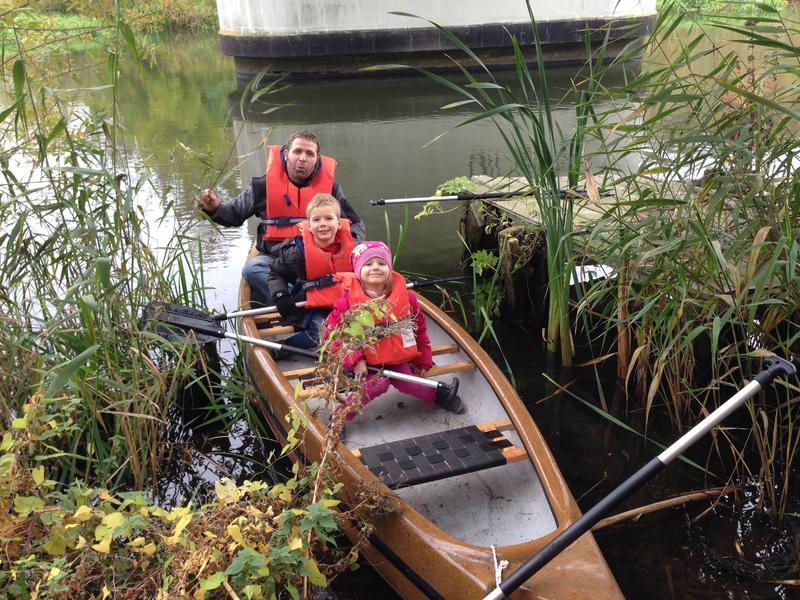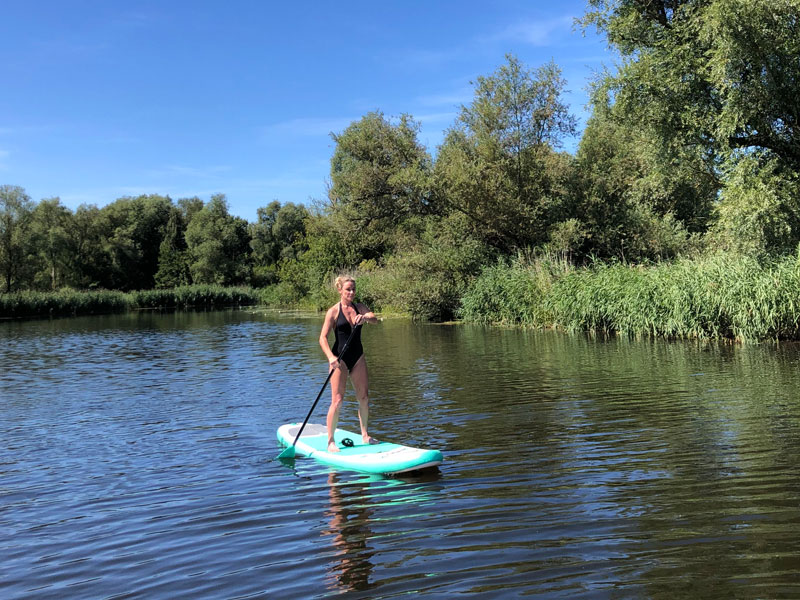 Stand-Up-Paddling on the Recknitz
Stand-up paddling on the Recknitz - experience the natural landscape around this romantic little river on a board.
From your holiday accommodation you can either paddle up the Recknitz or turn right into the Bodden. Especially the breathtaking nature that you see when you go upstream cannot be surpassed.
Due to the low flow speed of the river, the Rechkitz is also suitable for beginners.
We rent stand-up paddles!